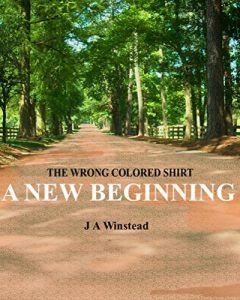 Reviews for A New Beginning
5.0 out of 5 stars
Awesome story!
By Wendy on September 4, 2015
This book was so enjoyable! The author makes the characters come to life and vividly describes the story in a way that you can visualize every scene. The journey you take with the main character is full of bumps and spins and keeps you guessing what will happen next. It's filled with action, humor, compassion, and of course, a little romance! I can definitely see this book becoming a movie!
5.0 out of 5 stars
Awesome Story
By Terry on July 9, 2015
The author brought out the personal side of fighting in a war long ago that soldiers of today can still relate to. Also, you could almost "feel" the admiration and respect he had for his commanding officer. It helped me to remember that there are good, brave, accountable men out there going unnoticed doing the horrible job they do day in and out for our peace and freedom, then and now.
5.0 out of 5 stars
Great Book. A must read
By Amazon Customer on June 27, 2015
Great read can't wait for another book by J.A. Winstead. Very talented writer. Awesome book. Loved it
5.0 out of 5 stars
A must-read book
By Connie on May 30, 2015
A great read. Wonderful characters, exciting and leaves you wanting more.